Share: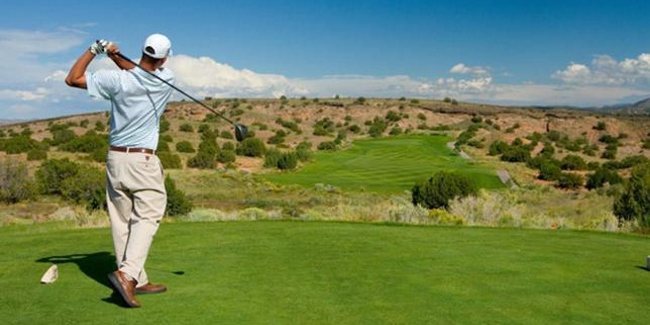 Luxury Activities at a Fraction of the Cost
Great affordable vacation packages for golf and casino enthusiasts
By Todd Wolff
There is this preconceived notion that golf and casino gaming are two activities best left to those with deep pockets. This belief, however, is simply unfounded. While it's true that casinos have their fair share of high-rolling clientele, the bulk of their customers are comprised of people who stick to sensible budgets. Even in a gaming establishment as renowned for its affluent customers as the IGT and playable through online games distributor Castle Jackpot, these games go the extra mile in providing players with further immersion.

As for golf, although having your own set of clubs can put a significant dent in your wallet, it's not the only option for getting into the sport. There are many courses and resorts which, for a reasonable fee, let you rent the equipment you need to enjoy a full game.

Speaking of resorts, many combine both golf courses and casinos; and best of all, some of them even offer promos for the budget-conscious vacationer. Of particular note are two such getaway destinations in Albuquerque, New Mexico: Isleta Resort & Casino and Sandia Resort & Casino. To go a night of casino fun, Isleta's "Fore & Fare" package offers deluxe accommodations for two, along two rounds of 18-hole golf, and $50 restaurant credit.

Sandia, meanwhile, has two great options. The first, called the Winter Birdie Golf Package, offers deluxe rooms, unlimited use of the resort's facilities, and one round of golf per night. The upgraded promo, this time called the Winter Hole-in-One Package, has additional amenities, an $18 food credit, and complementary replays for every golf round.

With the above vacation packages catering to folks with limited finances, getting a taste of "rich man hobbies" has never been more agreeable.

Revised: 05/20/2014 - Article Viewed 20,792 Times
About: Todd Wolff
---

Todd Wolff is a well traveled freelance writer on golf, beer and travel. In 2005, Todd joined GolfTrips.com as the first contributor. When he is not on the links, Todd is brewing his legendary craft beers. In addition, to golf writing he is a world renowned graphic artist who has won numerous industry awards in logo design and product packaging.
---
More Articles by Todd Wolff
More Related Articles