Share:
---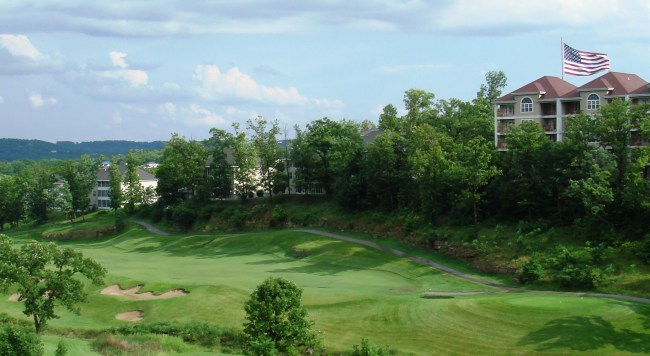 Branson Honors Military with Veteran's Day Golf Deals, Celebrations
Midwest Town One of America's Most Patriotic Golf Destinations

Veterans, active military, their friends and fans can enjoy Branson's long weekend full of activity and discounted golf and room rates throughout the upcoming Veteran's Day holiday weekend.

Deep in America's heartland, Branson may be the most veteran-friendly destination in the United States. The town boasts one of the largest reunion gatherings for World War II, Korean, Vietnam and women service members. Hotels are offering discounts to those in service and golf courses are offering a standard 30% off golf rounds (found at explorebransongolf.com) for those with a valid military ID.

Activities planned through the rest of the weekend can be found at explorebranson.com and include:
" Neil Diamond Tribute to Veterans
" Tony Orlando Tribute to Veterans
" 79th Veteran's Homecoming Parade
" Free shows at the Hamner Barber Theater for Vets
" Free Vet lunches at the Veteran's Village at the Red Roof Mall
" World War II Big Band Dance, starring the Jerry Ford Orchestra
" 237th Marine Corps Birthday Ball
" Special discounts at area attractions such as the Titanic Museum

Visitors not in uniform can enjoy the activities as well, and benefit from late-fall golf rates recently released, which include:

Murder Rock - $52 through December
Payne Stewart - $69 through December
Branson Creek - $60 through December
Pointe Royale - $39 through December
Holiday Hills - $48 before 11 am and $36 after 11 am through December
1000 Hills - $39 through December
Ledgestone - $49 from through December

Fall Golf packages are also available, starting at only $70 per person, per night for room and golf and can be found online as well.

Golfers should see explorebransongolf.com/courses for phone numbers to all courses; members of the Armed Forces must show proper ID at check in to receive the discount.


About Branson Area Golf (BAG)

"Like" Branson Golf on Facebook to learn more about one of the nation's most underrated golf destination secrets. For a sneak peek at what Branson Golf offers, watch this 30-second video.

1000 Hills Golf Resort, www.thousandhillsgolf.com, 800.487.0769, 417.334.4553
Murder Rock Golf Club, www.murderrock.com, 417.332.3259
Payne Stewart Golf Club, www.paynestewartgolfclub.com, 417.337.2963
LedgeStone Country Club, www.ledgestonegolf.com, 417.335.8187
Branson Creek Golf Club, www.bransoncreekgolf.com, 417.339.GOLF (4653)
Holiday Hills Resort and Golf Club, www.holidayhills.com, 417.334.4838
Top of the Rock Golf Course, www.bigcedar.com, 417.339.5085
Pointe Royale Golf Village, www.pointeroyalegolf.net 417.334.4477.

The Lodging page at www.explorebranson.com includes a directory of accommodations, resorts and spas. For assistance planning a golf vacation to Branson: 800.296.0463

Branson is less than a day's drive for one-third of Americans, and with low-cost flights to the new Branson Airport served by several airlines, as well as Springfield-Branson National Airport, it has never been easier for families and groups to get to Branson.


News Source: Buffalo Communications
Posted November 7, 2012 || Viewed 2,909 times
Share Comment
Like Us For Local News and Specials