Share:
---
Branson Rebuilds Latrobe Barn For Golf Clubhouse, Offers New Midwest Air Services
News & Notes from Golf's Ozark Mountain Oasis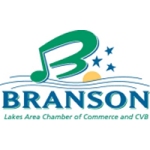 A 150-year-old barn is the latest addition to a construction project at Top of the Rock Golf Course in the Branson golf destination.



The barn was found by Bass Pro Shops owner Johnny Morris and his wife, Jeanie. It comes from Latrobe, Pa., legendary golfer Arnold Palmer's home town, and is being called Arnie's Barn.



Morris was looking for such a barn for Top of the Rock, an amenity of Big Cedar Lodge, which he also owns. He decided this barn was perfect, and Palmer even got involved. The barn was hauled in pieces on seven tractor trailers to the Ozarks, where it will have a magnificent view of Table Rock Lake.



Formerly a popular restaurant, Top of the Rock closed after a devastating fire six years ago. Project manager Tim Smith said the property is undergoing intense renovations in preparation for its reopening next year as a nine-hole golf course, driving range, museum, shopping area and, of course, a restaurant.



Palmer, who helped design the practice facility at Top of the Rock, told Morris about the historic barn, Smith said. In order to rebuild the structure as faithfully as possible, Morris employed an Amish family experienced with traditional construction projects.



Smith said the strength of the timbers belies the great age most of them possess.



"You can't find trees like this anymore," Smith said about the 46-foot timbers.



As strong as the timber is, the exterior will be protected by steel planks when the barn is finished, Smith said, the intention being to protect the building from any further degradation by the elements. Instead of the original siding, some of the walls will be enclosed with glass to give visitors a striking view of the new golf course and Table Rock Lake.



The opening for Top of the Rock is tentatively planned for the summer of 2012, Smith said.




Branson Creek, Payne Stewart Team for Stay-and-Play Package


Two of Missouri's top-ranked golf courses - according to Golfweek, Golf Digest and GOLF Magazine - have teamed up to offer an upscale, value-laden golf getaway.

Play the Branson Creek and Payne Stewart courses and stay three nights at the golf villas at Branson Hills from $550 per person. The elegantly furnished villas are perfect for a group or family golf trip to Branson.

The package includes three nights lodging at the villas, one round of golf at each course, and comprehensive travel insurance. Additional days and courses are available. All packages are based on double occupancy and exclude tax. For more information or to book this trip, call 800.243.5281. Both courses are operated by Troon Golf.


Frontier Airlines Launches More Routes to Branson's New Airport

Frontier Airlines began new nonstop service Friday, July 1, 2011 between Milwaukee, Wisconsin (MKE) and Branson Airport (BKG).

Branson offers more than 50 live performance theaters, eight championship golf courses, dozens of attractions from museums to zip lines to caves, three pristine lakes, an award-winning theme park, abundant dining options and shopping galore. Branson is known as a unique and affordable, family-friendly vacation destination.


Frontier's Branson-Milwaukee service will operate Monday, Wednesday and Friday with flights departing MKE at 11 am and arriving BKG at 12:30 pm. Introductory fares are as low at $98 each way for the new Milwaukee-Branson nonstop route. Tickets are available for purchase at FrontierAirlines.com/introfares.

FlyBranson Travel Services, located in the Branson Airport, can assist with everything Branson and more, including airfare, lodging, shows, attractions, golf with select vacation packages, shows and attractions at up to 50% off. For more information visit FlyBransonTravel.com.

Junior/Adult Golf Competition Set for LedgeStone

LedgeStone Golf Club at StoneBridge Village is hosting its 2011 Junior / Adult Scramble on July 17. Open to the public, the event includes a 9-hole Scramble pairing one Junior (18 and under) with one Adult player (18 and older). Golfers age 18 can play in either age category.

A cookout, awards event and silent auction will follow golf from 4:30 to 6 pm. A scholarship presentation and outdoor games for all ages will begin at 6 pm, and Operation Ball Drop will occur at 7 pm (more than 100 golf balls will be dropped from over 100 feet high, the ball closest to the pin wins $1,000).

Call 417-335-8187 to register.

News Source: GolfMissouri.com
Posted July 31, 2011 || Viewed 2,448 times
Share Comment
Like Us For Local News and Specials